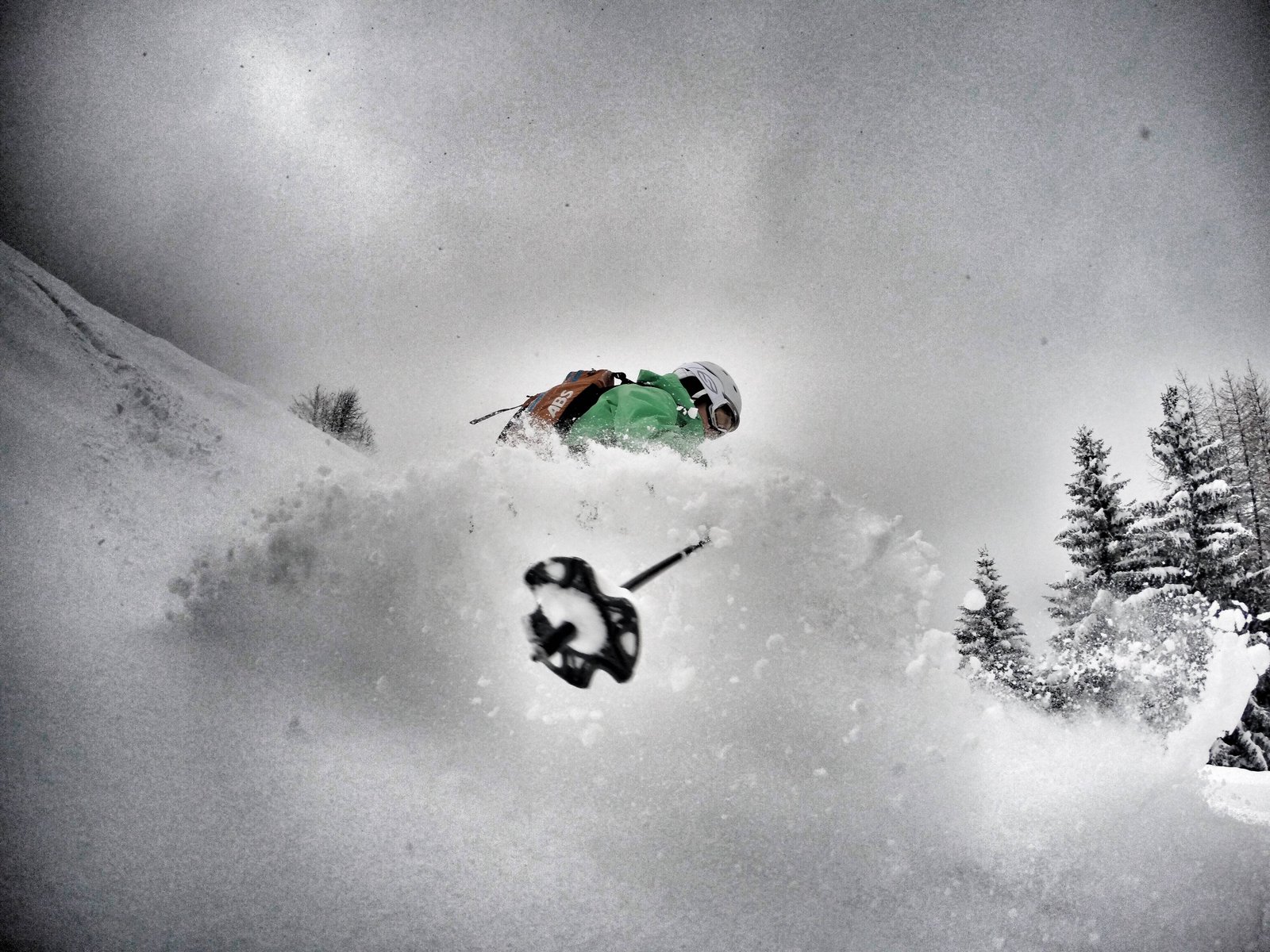 Posted: December 29, 2014
Author: Jack Shaw
I won't lie - things were looking pretty bleak around here. Some early December snow had given us just enough snow to get the main pistes open here in Verbier, but the holiday crowds, compounded by the massive influx of ski schools from other snow-bereft resorts like Chamonix, Megève, Gstaad, Crans-Montana, among others, had made the skiing here something you really had to want to make it tolerable. 
And just like that, everything changed. We were hiking through grassy meadows on Boxing Day, then sometime around midnight, it began to snow. By day-break, almost 40cms had accumulated. And it kept on coming. By late sunday, anywhere from 50-80cms had been deposited throughout the Valais region. While everyone was hungry for this first significant snowfall, you had to tread lightly - the ultra-light density powder didn't offer much of a base covering for the groundcover, and skis took a beating, a necessary sacrifice to the snow gods. 
With more snow in the forecast, it seems that the tide has turned. A late delivery from Santa, or Ullr, or to whomever you pray for snow, has made everyone in the alps very happy this weekend. Keep it coming!