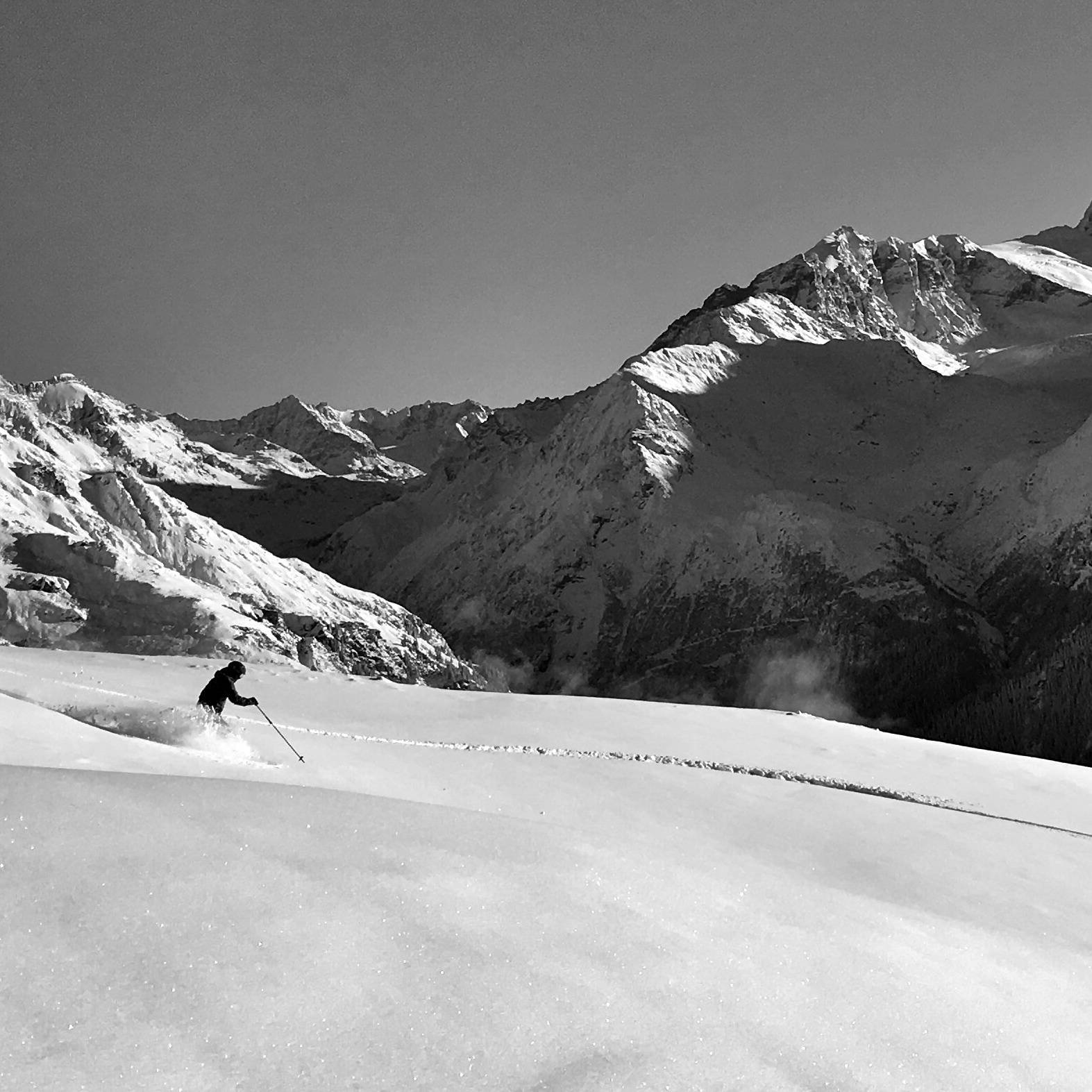 Posted: December 01, 2015
Author: Jack Shaw
After the Alps' longest Indian Summer in many years, winter showed up in a big way last week. With back-to-back weekend snowstorms, the northern side of the main Alpine ridge received up to 1 meter of new snow, just in time for many of our favorite resorts to open the lifts. 
While Zermatt and Cervinia have had glacier skiing throughout the fall, we were excited to hear that Verbier would open lifts on the 27th of November, which we decided to dub "White Friday" in lieu of the awful shopping day back in the USA. And it didn't disappoint, with a locals-only vibe, deep powder, and huge smiles on everyone on the mountain. 
It seems like the northern Alps are in great shape for the Christmas / New Year's holidays, with plenty of snow to guarantee plenty of terrain, and we see some storms lined up in the future! Winter 2015-16 is finally under way.