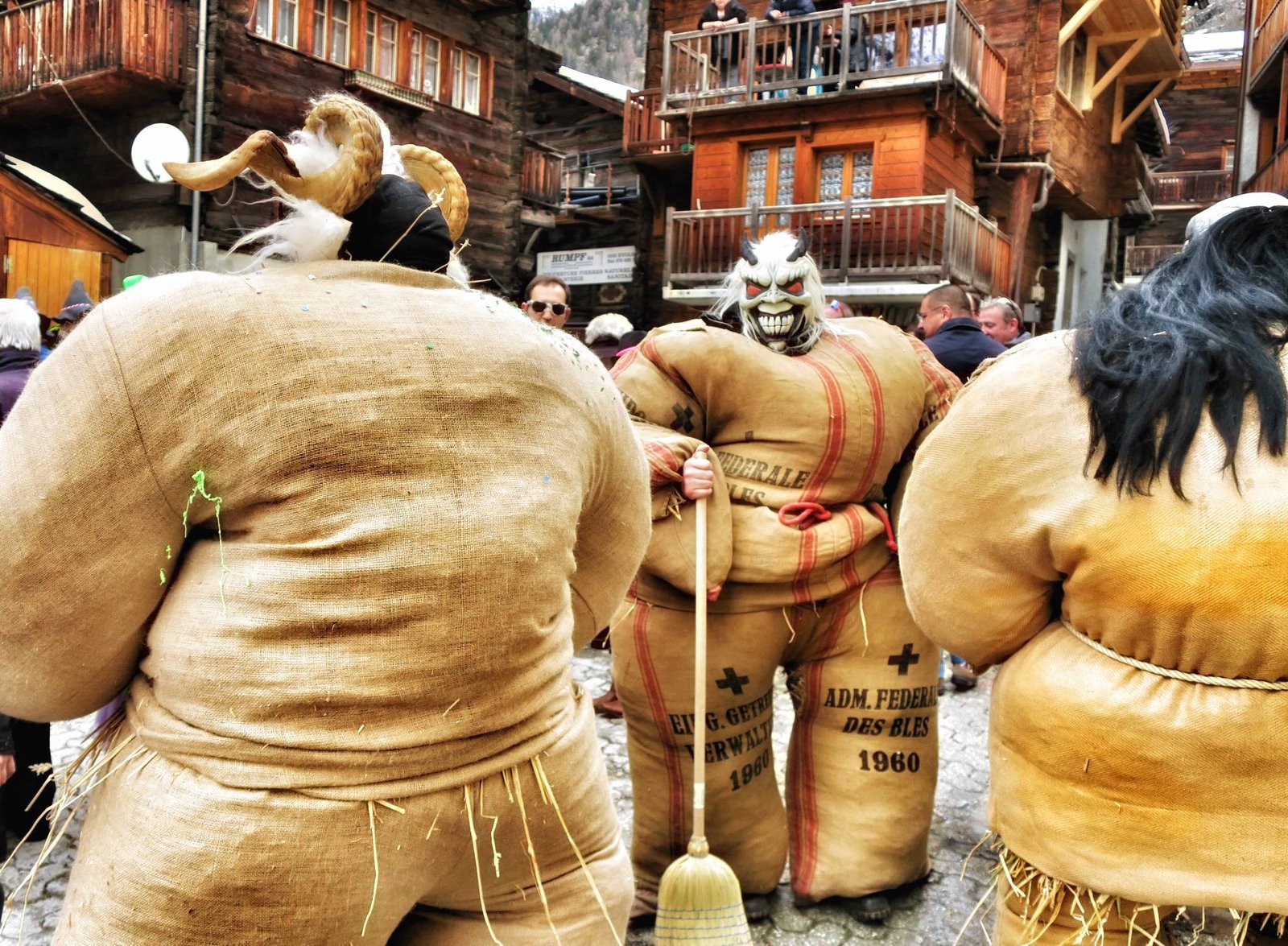 Posted: February 12, 2016
Author: Jack Shaw
Dating back to the bronze-age Celtic tribes that inhabited this corner of the Swiss Alps, the traditions of the Carnaval that vary from valley to valley began as a way to word off the eveil spirits that caused deadly avalanches during the long and brutal winters. 
Today, in the village of Evolène in the Val d'Hérens, the lead up to Fat Tuesday is marked by massive straw-stuffed men, called "Les Empaillées" and the young boys with sheep and goat-skins and wooden animal masks called "Pelouches". They mostly cause mischief and parade through the village, but none of the hay men could catch you in those suits, burlap grain sacks stuffed with straw, making them look like obese scarecrows with scary halloween masks. 
Traditions like these pagan festivals exist throughout the Alps, and it is always a great time to explore some remote valley and learn about their take on the mardi gras season.