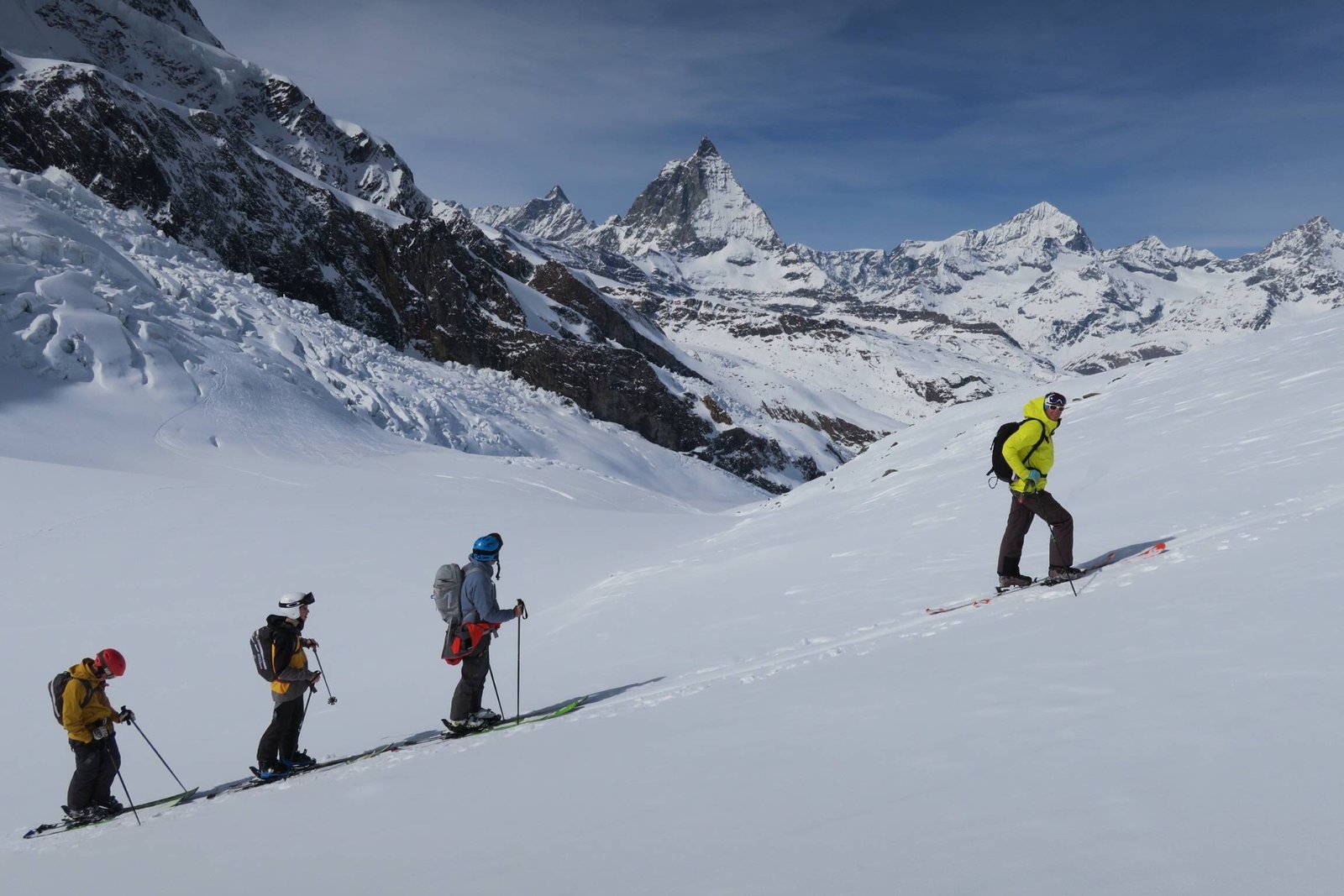 Posted: March 28, 2016
Author: Jack Shaw
Mid-March brings us longer sunny days and the occasional sneaky snowstorm, making for stable conditions for some of our favorite big ski descents - whether accessed by ski-lifts, helicopter, skitouring, or a combination of the three! Basing out of Zermatt is the prime location to do this kind of big-line hunting, and the past 3 weeks has given our guests the ideal opportunity to bag some big ones. 
Whether flying from Air Zermatt or the Cervinia (Italy) helipad, or even a quick pickup from the alpine border at Testa Grigia, dozens of options are right at our fingertips. Our key mountain guides are always looking for something new to try - laying down tracks where no one expected, then we are able to admire them for the next few days until the next storm comes in and wipes it clean again.
And with a little effort using climbing skins and skitouring bindings, we are able to get even deeper, seeking out the perfect slope angle and exposure for the best powder conditions. Just in the last week, we were able to ski 4 huge runs that we had never done before, some over 2000m descents.
With about a month left in the resort-based ski season (and even longer for ski mountaineers), we haven't considered putting the skis away just yet. CONTACT US to plan a late-spring hunting trip of your own.