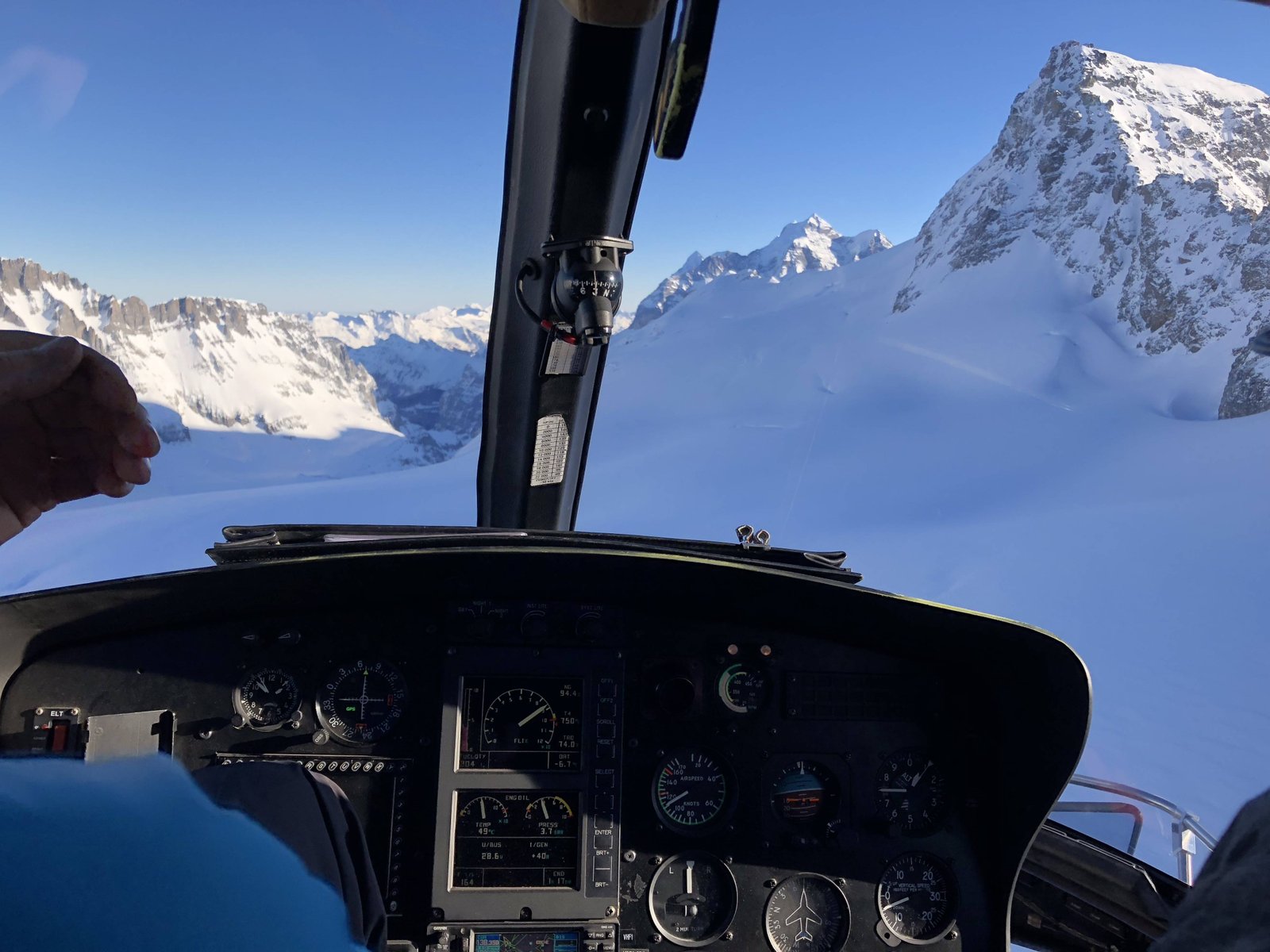 Posted: January 15, 2018
Author: Jack Shaw
When it's a bluebird day on Switzerland's biggest Saturday sporting event, it just makes sense to call in the heli for a flight directly to the 88th running of the Lauberhorn downhill in Wengen. So that's what we did this past weekend, and took advantage of a perfect day to fly 25 minutes up the Rhône, crossed over the Lötschental, and into the Lauterbrunnen Valley and up to the base of the Jungfrau and Eiger. 
We weren't the only ones - as the "parking lot" for helicopters was chock-full, and at times 10 spots weren;t enough, as some had to "stand-by" and wait for a spot to land. Junt before noon, the Patrouille Suisse accompanied by a Swiss Airlines passenger jet performed an incredible airshow below the sheer cliffs and above the coprd of 45,000 spectators. Then, the real show began. 
Swiss downhiller Beat Feuz led the pack, starting first, and laying down a time that would hold for the rest of the race. His closest challenger was #3 Aksel Svindal, but he couldn't beat the 2012 champ Feuz, who now has a pair of Lauberhorn wins to his name. 
After the race was over, we schussed under the Eiger, skied down to Grindelwald to beat the crowds, and made our way back to Valais from the Bernese Oberland. A super Saturday for sure!