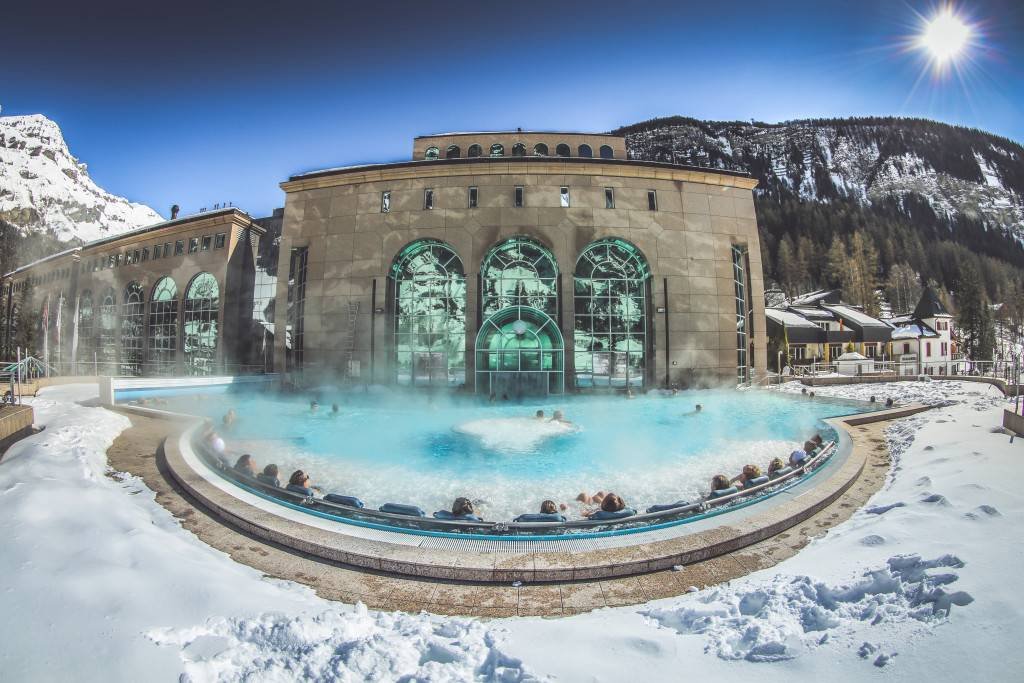 Posted: May 20, 2018
Author: Béné Loeffel
Top 5 thermal baths in the Valais, Switzerland:
People have visited the Valais for its natural thermal springs since Roman Times. The thermal water relaxes muscles, stimulates the circulation, and its mineral content alleviates chronic joint pain. Here are our top 5 thermal baths in the Valais open to the public:
The warmest water in all of the Valais, the water from the baths of Lavey comes from the hottest spring in Switzerland (62°C to 70°C), 600m below the earth's surface. The two outdoor pools and the indoor pool are open all year at a temperature of 32°C to 36°C. Option for massage & beauty treatments, as well as an overnight at the adjoining hotel.
The thermal baths of Leukerbad are located in a spectacular mountain atmosphere overlooking impressive rock cliffs and mountains. Leukerbad is the largest thermal spa resort in the Alps, with various pools of thermal water from 30 - 51°C. In winter, it is the perfect place to relax right after a long ski day.
In the heart of the Valais, on the right bank of the Rhône river, surrounded by vineyards and orchards, you will find the thermal baths of Saillon. With several heated pools, a thermal river, a semi-Olympic pool, saunas and hammam, the Carpe Diem Spa, and a children's area with a giant toboggan and paddling pool, there's something for everyone.
At the Anzère Spa & Wellness center, the indoor-outdoor pools, and their relaxation decks are the perfect place unwind, soothed by the pure mountain air and Valais sun. Be aware that the all area is pretty small and in the high season it might be crowded.
Located on the side of the mountain with a stunning view, Les Bains d'Ovronnaz offers thermal water with precious mineral elements. In winter you can improve your circulation by jumping between the snow and the hot pools.