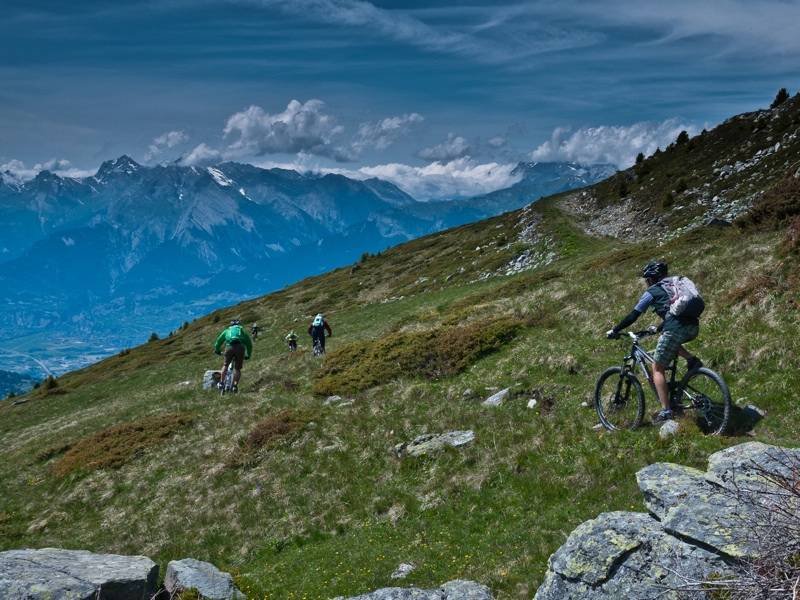 Posted: June 13, 2011
Author: Jack Shaw
Mid-June, and early-summer rains have left the high alpine a luscious verdant green and the trails are tacky and perfect. We took a mixed crew of friends and clients for one of the premiere descents in the Valais Alps - or anywhere for that matter - the "Brazilian".

Almost 2000m of vertical drop, from the alpine meadows (pictured to the right), into perfect loamy pine forest, to deciduous forest, and winding up in the vineyards of the Rhône Valley. It's a forearm-burner, but the trail isn't technical - just flow for hours.
This is our first Contour GPS helmetcam edit, and hopefully there will be many more to come this summer. Sit back and enjoy the ride!
Special thanks to Tim Tadder for the fantastic photo - check out his website for some of the finest sports / commercial photography in the world.
There are so many more of these epic MTB descents to discover throughout the Valais Alps and the Rhône Valley region, so join us on a Swiss mountain bike adventure this summer or fall!