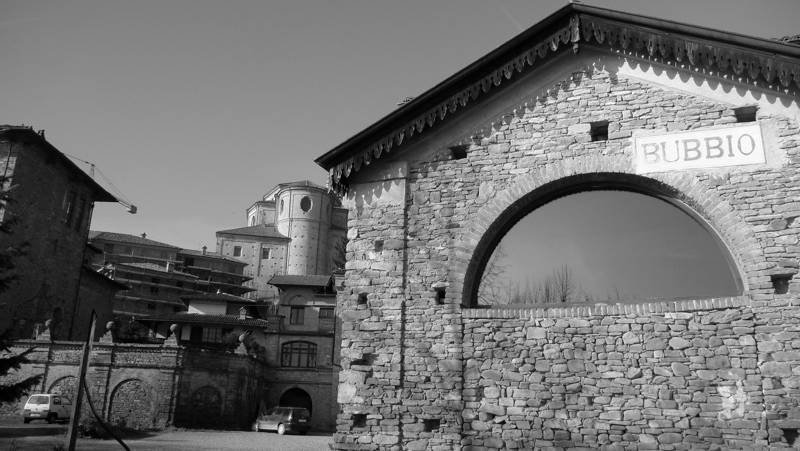 Posted: January 24, 2011
Author: Susanna Magruder
Only now that the snow has returned to the Alps am I allowed to speak of this: for much of the month of January - (the last big powder dump was around New Year's), I have been more interested in cheese and wine than skiing. Because - let's be honest - the weather does not dictate these hobbies, and sometimes they can console you, and make you forget the fact that the skiing just wasn't very good for a while.

The gastronomic adventure began with a trip to Piedmont in mid-January. As we soon learned, not the best time for some touristique activities; but plenty to see, eat and drink nonetheless.


Returning to one of our favorite "Slowfood" B&B's, where I now have an Italian "nonna" Guiseppine (nicknamed Panuccia), who speaks to me in French, our best common language. We were greeted with a crackling fire and an affectionate welcome from Guilio's truffle dogs, who were temporarily out of work, due to the frozen ground. Mornings at the Cascina are slow and relaxed, and the breakfasts are second to none: frittata's and local cured meats, almond cakes, fruit tarts and homemade preserves, and often a much-needed remedy to the previous evening's vino y grappa.

We had come in search of the region's famous goat cheese, the DOP Robiola (the only goat cheese in Italy to have reached this prestigious status), and on Panuccia's recommendation, headed to the village of Bubbio to visit her friend, the cheese-maker at the Casa formaggio, which was of course closed. So we headed into the hills of Langhe hoping to find lunch, and perhaps where all of the milk goes when the cheese-maker goes on vacation. The roads barely a lane wide and the GPS useless, we climbed from ridgetop to ridgetop, occasionally getting a glimpse of the Mediterranean 30 kms to the south. In the tiny walled city of Roccaverano, we ordered a cheese plate and a bottle of local bubbly and walked out 3 hours later, after sampling numerous caprinos of various ages, and others blended with sheep and cow's milk, everything from hard and ripe, to soft and gooey, to fresh and sour, accompanied by a soft floral honey and several more bottle of wine. It was a truly perfect afternoon, the kind where when your plan doesn't work out, you just wander and end up finding magic.